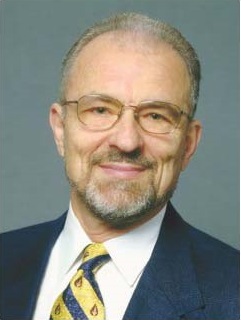 Dan CAUTIS was employed by Georgetown University between 2006 and 2015 as Associate Vice President at Georgetown University in charge of the IT Infrastructure Operations (Data Centers, Computer Operations, Network Operations). Currently within the Georgetown University SCS he teaches, as adjunct professor, the following courses:
Church and Science – A Historical Perspective where he analyzes the complex philosophical and political interaction between the scientific developments and the Catholic Church dogma from the High Middle Ages until the present time.
Transhumanism – Ethical, Social and Religious Implications where he teaches about the scientific and philosophical background of state of the art developments like Technological Singularity, Artificial Super Intelligence, Nanotechnologies.
As visiting professor and invited corporate speaker Dan also teaches courses in Artificial Intelligence and Machine Learning using Python implementation of algorithms (with focus on artificial neural networks, data pattern recognition and classification, linear regression, deep learning and reinforcement learning).
Prior to Georgetown he has been a senior executive at companies like Maxtor, Seagate, Maxoptix, Western Digital, Lawrence Livermore National Lab (LLNL). During 1970s he was professor of control systems at the Polytechnic University in Bucharest, Romania, where he received his Master of Science degree in electrical engineering.